Regular price
€249,00 EUR
Regular price
Sale price
€249,00 EUR
Unit price
per
Sale
Sold out
Looking for a mattress that will help you get a good night's sleep? Look no further than the Scarnatti™ Memory Foam Mattress! 
- 7-Zone Support Foam: Each part of your body requires a different level of support. Instead of supporting all of the body parts with the exact same pressure, our 7 zone support technology gives the right amount of support to each part of body.
- Green Tea Infusion: Green tea infusion calms the nerves and ensures a positive sleeping experience. Furthermore, it will eliminate unwanted odors from reaching you while you are tying to sleep.
- Bamboo Charcoal Infused CoolGel: One of the most common problems we face while sleeping is the cumulating body heat. Especially in the summer days this problem might make sleeping harder than climbing mount Everest. Cooling crystals take the body heat from you and distributes it away from you.
View full details
Features
Bamboo Charcoal Infusion

All Scarnatti™ mattresses have Organic Bamboo Charcoal infusion. This miracle of a particle prevents bacterial and fungal growth, while being sustainable and environment friendly.

CoolGel Infusion

All Scarnatti™ mattresses have CoolGel Infusion to regulate the heat body creates while sleeping to ensure you a cool, comfortable and optimal rest & recovery without any disruptions.

Green Tea Infusion

All Scarnatti™ mattresses have Green Tea Infusion to help prevent unwanted odours from disturbing you while sleeping. This organic material is also hypoallergic making it safe for people with allergies or sensitive skin.

Zero Partner Disturbance

We all sleep differently, some of us are still-sleepers and some of us tend to move a lot while sleeping. Scarnatti™ mattresses adapt to your body the moment you change sleeping position or get up without showing any effect to your partner.

3D Breathable Fabric

The Scarnatti™ mattress are equipped with elegant,high-quality and comfortable 3D breathable fabric. This fabric creates small air pockets between you and the mattress. These air pockets assist in heat distribution as well as air circulation between the body and the mattress.

Washable Cover

Scarnatti™ mattressess are equipped with elegant, high-quality, comfortable and washable cover. Whenever you are planning to clean the mattress cover, simply unzip the cover from the sides and take it off. Once the cover is out of the washer and dried completely, simply zip it back and you are ready to go.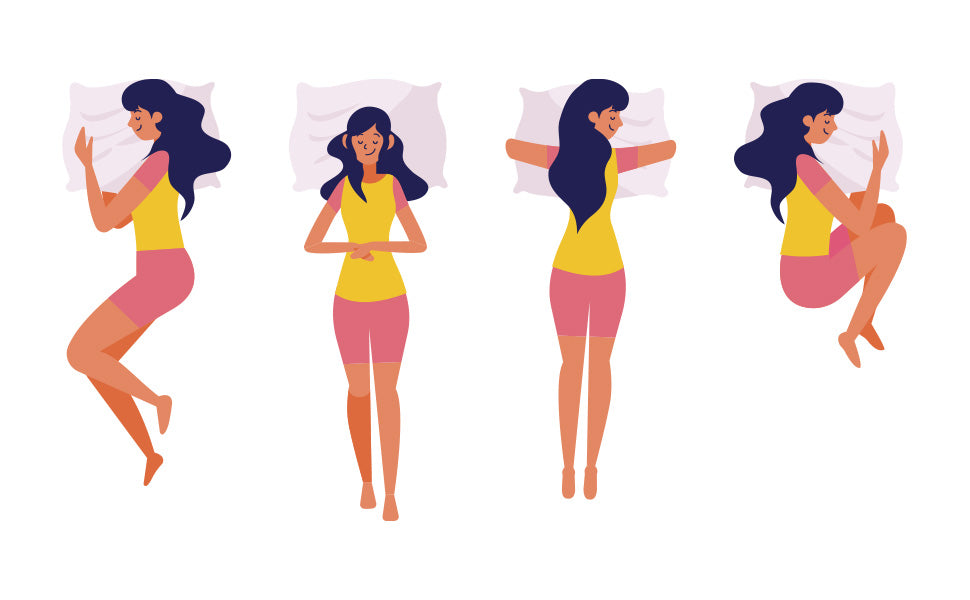 Great for all types of sleepers
Scarnatti™ mattresses cover all parts of your body with the correct amount of support. No matter how you sleep, on your stomach, on your back or sideways. Scarnatti™ mattress will always provide you with the maximum comfort.
Safety and Certifications
OEKO-TEX Standard 100

All Scarnatti™ mattresses are OEKO-TEX Standard 100 certified, meaning all parts of the mattress (e.g. threads, foams, fabric etc.) are tested for numerous substances which may be harmful to human health, and passed all of the tests. Meaning the mattress and all of its components are 100% harmless for human health. These tests are carried out at least once every year to ensure consumer safety.

We care about you and the environment

At Scarnatti™ we take great pride in ensuring all of our products are safe from any harmful chemicals and particles as well as they do not damage our environment while they are being produced and used.

That's why we are working with two industry leader certification organisations to ensure all of our products are safe to use and do not damage the environment.

These tests are carried at least once a year to ensure our mattresses are free of any new discovered chemicals or particles as well as they meet the required safety standards.

CertiPUR-US

All Scarnatti™ mattresses are CertiPUR-US certified meaning they do not contain any harmful chemicals or heavy metals that might cause cancer or other genetic problems at newborns, are free of any particles that are harmful for children, do not harm the ozone layer while being manufactured and meet the required standards for indoor air quality.